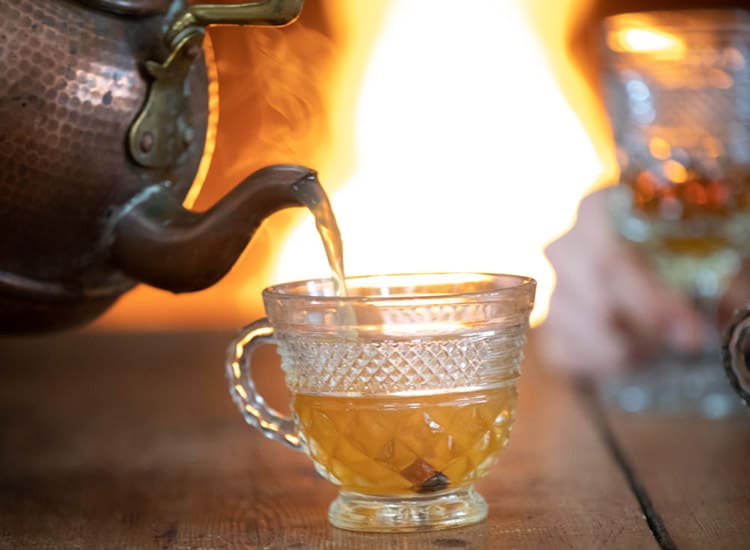 Ingredients & Preparation:
1 oz Tom Cat Gin
1 oz Amaro Ciociaro
Pour both into mug and heat up beforehand:
6 oz Vermont Apple Cider
1 oz Fresh Orange Juice
0.5 oz Raw Honey Syrup (2:1)
Top off glass with this hot mixture.
Grate fresh Nutmeg on top.
Using amaro is a nice way to spice up a drink instead of making an actual mulled cider. Experiment with different Amari as you'd like, some like Montenegro will be sweeter but delicious. Nardini will add a nice espresso / dark chocolate aroma, and others like Fernet Branca might just be too intense and mentholated.
Quick shop for Tom Cat Gin

Quick shop for Ceramic Bee Mug