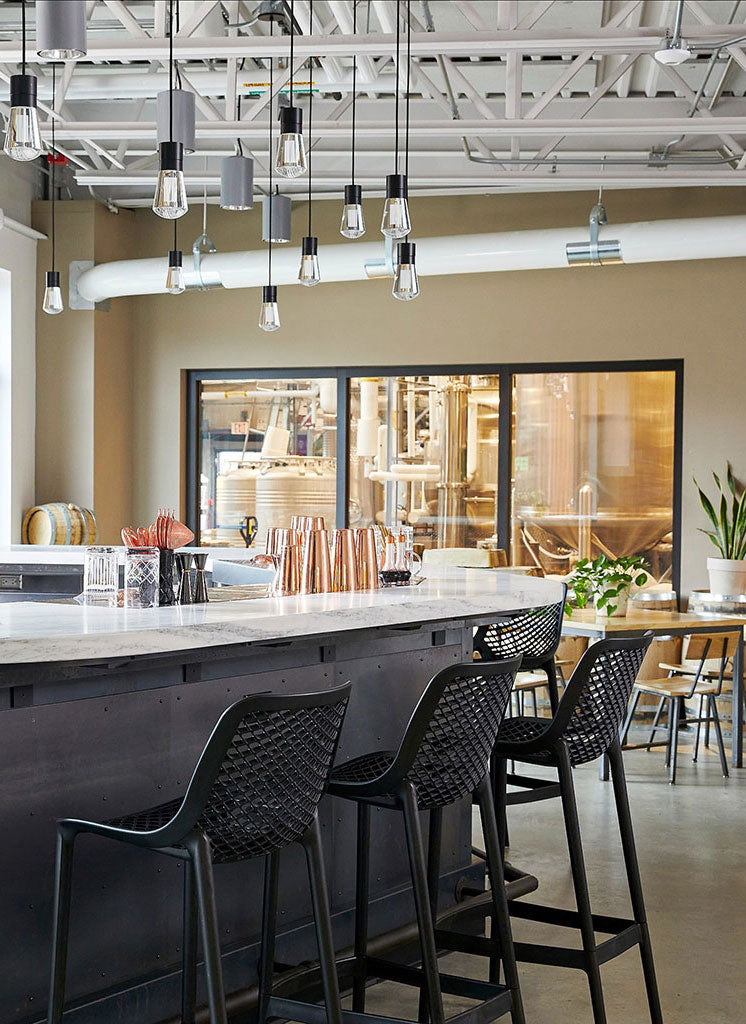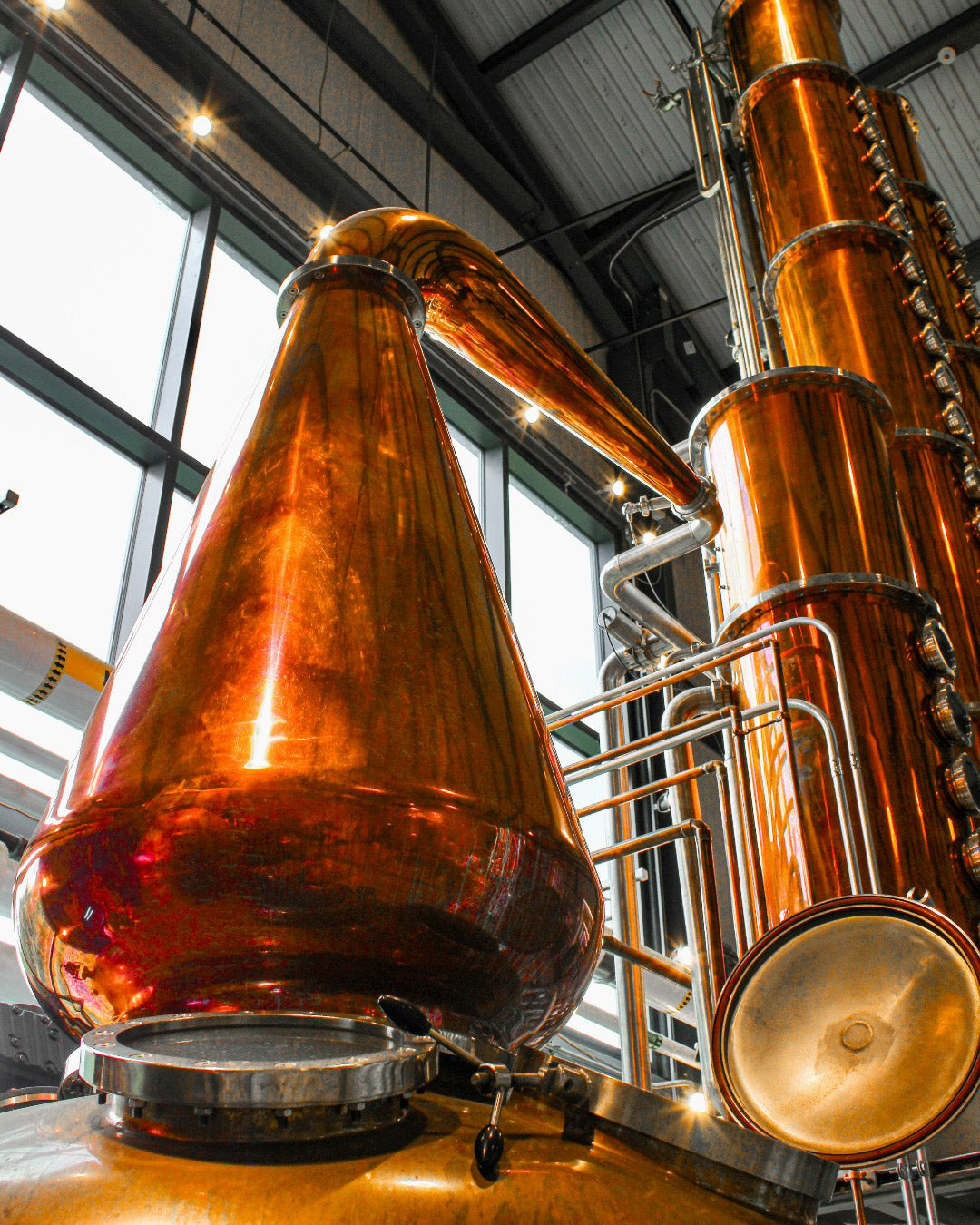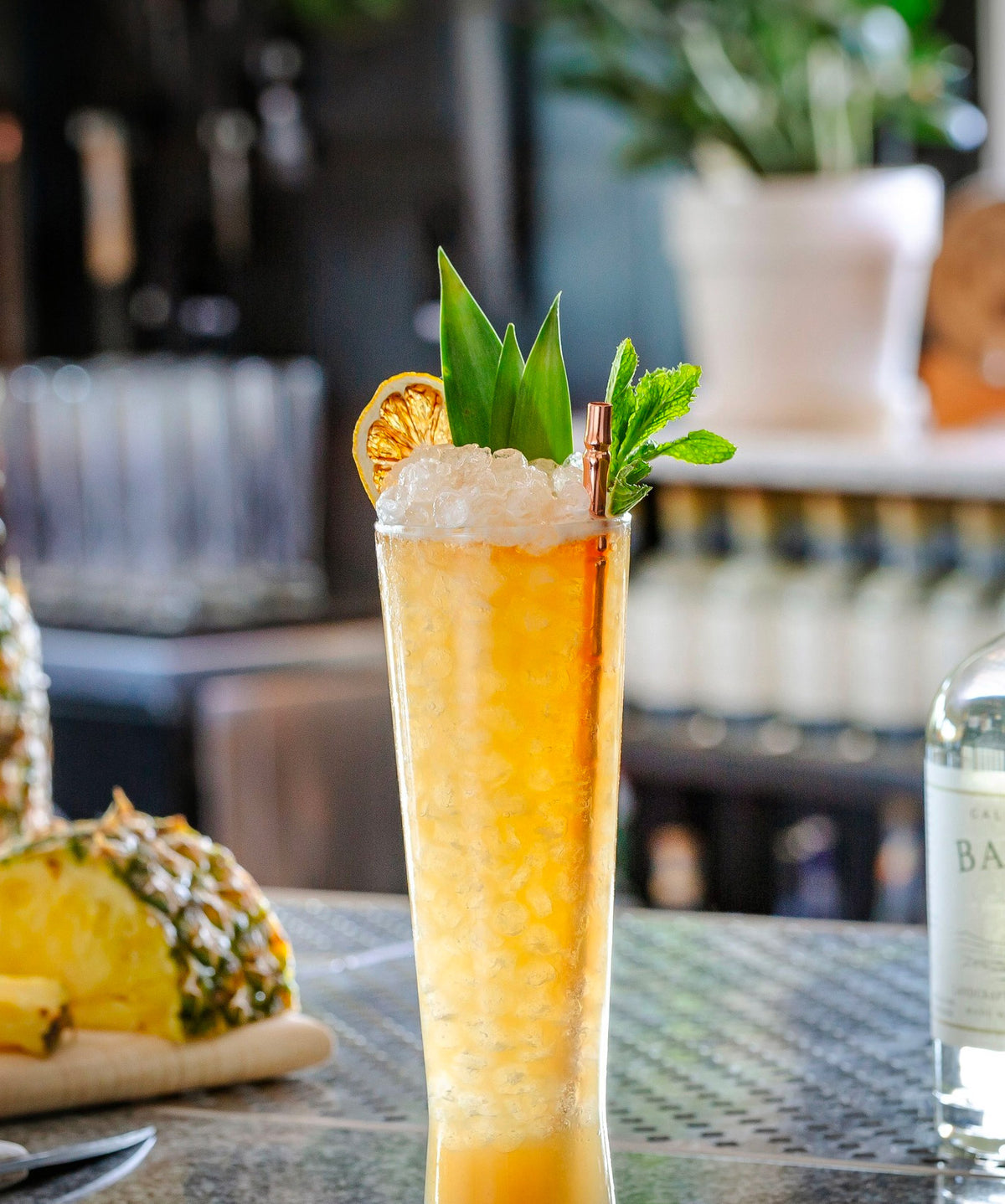 Visit our distillery
Visit our distillery and cocktail bar in Montpelier Vermont for drinks, tastings and tours. During Vermont's warmer seasons, sip your cocktails outside by the Winooski river, and during the colder months, cozy up inside with your close friends.
Here's a useful link with suggestions on how best to plan your trip to Vermont!
Holiday Hours & Closures
Friday, 12/08
Distillery Bar - CLOSED 12pm-4pm (Opens at 4pm)
Shop - OPEN 12pm-9pm
Sunday, 12/24
Distillery Bar & Shop - OPEN 12pm-4pm
Monday, 12/25 & Tuesday, 12/26
Distillery Bar & Shop - CLOSED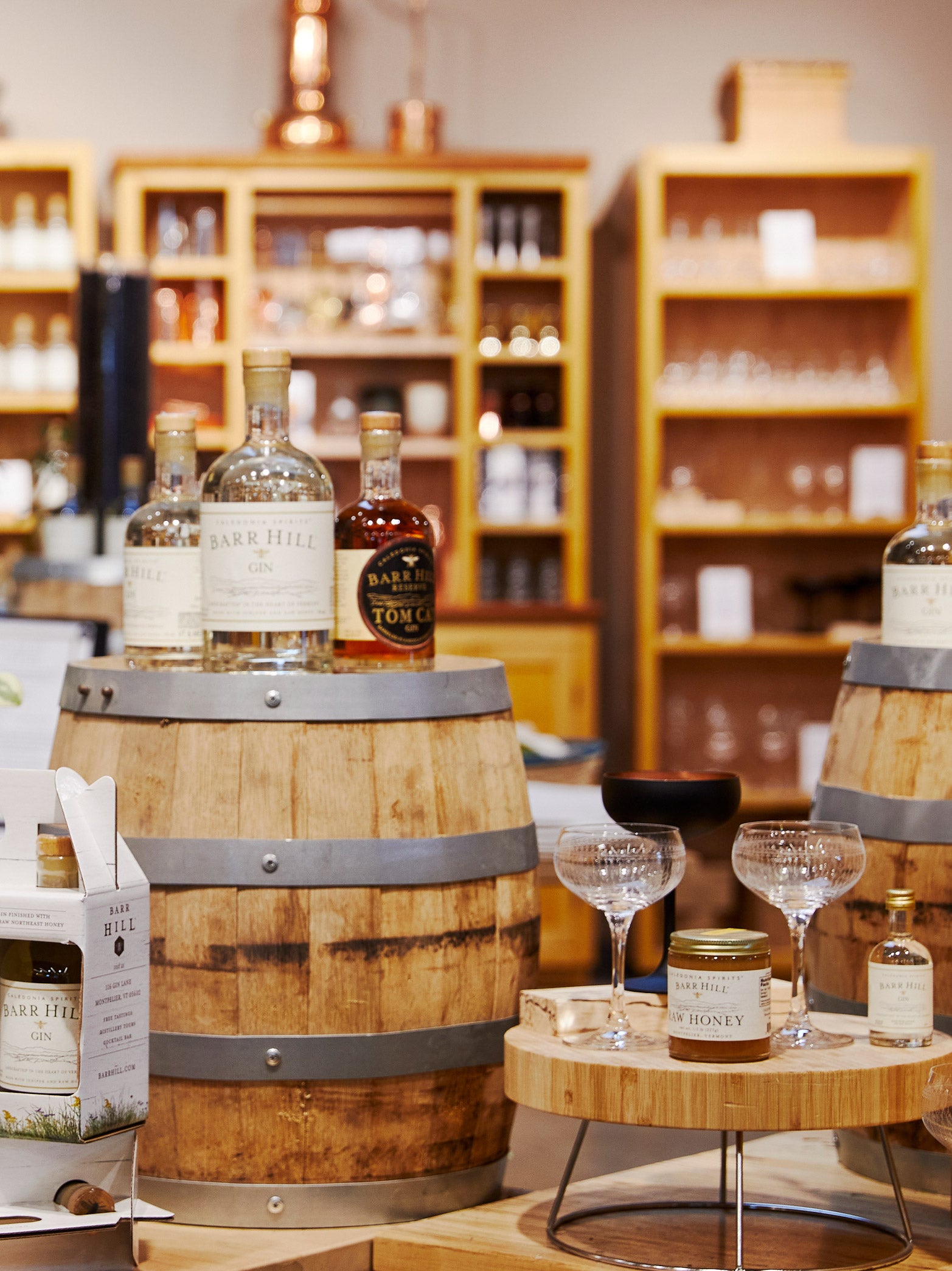 Spirits & Merchandise
Visit our Distillery Shop to buy Barr Hill spirits, Raw Honey, Mixers, Merchandise and Local Craft Beer. Plus, shop our incredible selection of distillery exclusives -- limited edition spirits and merchandise -- only available at our distillery on Gin Lane!
Monday & Tuesday 12pm-6pm
Wednesday -  Thursday 12pm-8pm
Friday & Saturday 12pm-9pm
Sunday 12pm - 7pm
Tours
This is a behind-the-scenes guided tour and tasting inside our distillery – the only place in the world where Barr Hill Gin, Tom Cat Gin, and Barr Hill Vodka are distilled. Learn about
distillation up-close and witness first-hand how our distillers work with raw honey to make our spirits. You will be invited to tour the whole building, meet the stills, smell the oak in the barrel room, explore the bottling operation, and our experimental lab. You'll have the opportunity to taste raw honey, sip through our spirits, and dip a bottle into melted beeswax.
Length of Time: ~60min | Cost: $20 (+ tax and gratuity) | Max Participants: 15
CLASSES
Join our talented bar tenders as they share some of their wisdom on how to create cocktails at home. We offer a variety of classes that accommodate all skill levels, from Cocktails 101 where you will learn some basic cocktail techniques, and how to mix up the classic Bee's Knees and Old Fashioned cocktails, to a Cocktail Deep Dive class where you build on the foundations of the 101 class with specific cocktail styles or techniques.
Events
We're excited to host musical acts, food trucks and more at our distillery bar on Gin Lane. Come enjoy cocktails, live music and more.