Welcome to the FINALS round of Barr Hill's first annual Royal Jelly Bee's Knees Cocktail Competition - in honor of Bee's Knees Week, the spirits industry's largest sustainability initiative. Imaginative bartenders across the state will compete for the best Bee's Knees cocktail recipe, while helping raise awareness for our pollinator pals.

But what is Royal Jelly? The best of the best, the cream of the crop, the bee's knees (as some might say)! Royal jelly is a decadent, nutrient rich substance made by bees that's fed to a hive's Queen Bee.

About the competition

This competition was open to bartenders in Vermont only. 16 applicants total from around the state were chosen to compete in 1 of 2 semi-final rounds held in southern VT or northern VT.

The top 3 from each semi-finals round are invited to come make their cocktail in person for an esteemed panel of judges including the one and only "King of Cocktails" Dale Degroff, Kapri Robinson, and Justin Sajda, aka ThirstyWhale.

Each finalist will receive an overnight stay in Montpelier, dinner after the competition, and a day of educational field trips.

OUR FINALISTS

Kate Valli - Black Back Pub / Doc Ponds - Waterbury / Stowe VT 

Cocktail: "Caledonia Shadowbox"
Barr Hill Gin fat washed with bergamot and coriander seed, clementine and calamansi lemonade, Barr Hill honey, saline, dandelion and orange bitters, egg white, orange absinthe

-

Jenny Sangkhanond - BKK in the Alley in Burlington VT

Cocktail: "Queen Bee"
Barr Hill Gin, lemon oleo saccharum, thai chili infused honey, fresh lemon juice, lemongrass

-

Max Pogacar  - Juniper Bar and Restaurant in Burlington VT

Cocktail: "Seven Rings" 
Barr Hill Gin, Barr Hill Tom Cat Gin, Amaro Montenegro, lemon, honey 'oatgeat' passion fruit, Wolfpeach 'Venus in the Fur' shrub

-

Gabriel Pessoa Monteiro - Summit Lodge and Sundance Lodge at Mount Snow in Dover, VT

Cocktail: Gilded Bee
Barr Hill Gin, Vermont Vermouth 'Phoebus Golden', black lemon bitters, propolis, honey

-

Patty Burns - Kuya's at One Main, Randolph, VT

Cocktail: Miss B. Hivin'
Barr sHill Gin, Tom Cat Gin, pineapple gum, Brookfield Bees wildflower honey, lemon juice, calamansi juice, saline, Fee Brothers Fee foam, wildflower pollen

-

Olivia Lombardo - The Restaurant at Hill Farm, Sunderland, VT

Cocktail: A Day with a Friend
'However Wild Honey' beeswax infused Barr Hill Gin, lemon juice, lemon preserve, Pollinator Honey Cordial, Genepy
Tickets for the finals
Cheer on your favorite bartender and vote for people's choice. Secure your tickets today!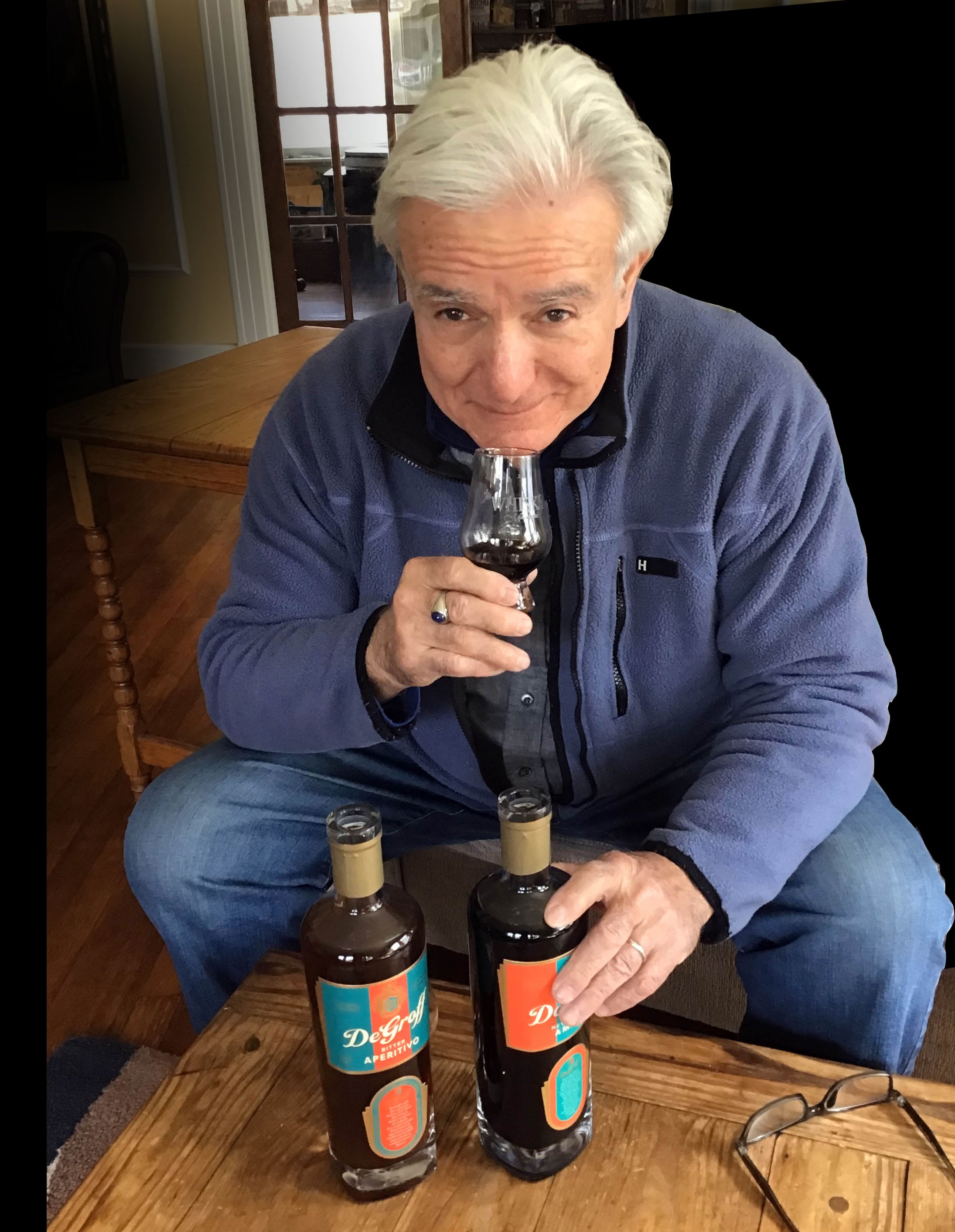 Dale degroff
Master Mixologist Dale DeGroff developed his extraordinary techniques and talent tending bar at the legendary Rainbow Room, where in the 1980's, he pioneered a gourmet approach to recreating the classic cocktails. DeGroff has since been credited with reviving the profession of bartending and setting off a cocktail explosion that continues to transform the industry.

A leading trainer and sought after authority in the beverage industry, DeGroff is a founding partner of the award-winning Beverage Alcohol Resource (BAR), a partnership of six of the world's leading spirits and cocktails authorities who provide training and credentialing in distilled spirits and mixology. He is also the beverage consultant for Holland America Lines (since 2016), creating new menus of innovative drinks for the MS Eurodam.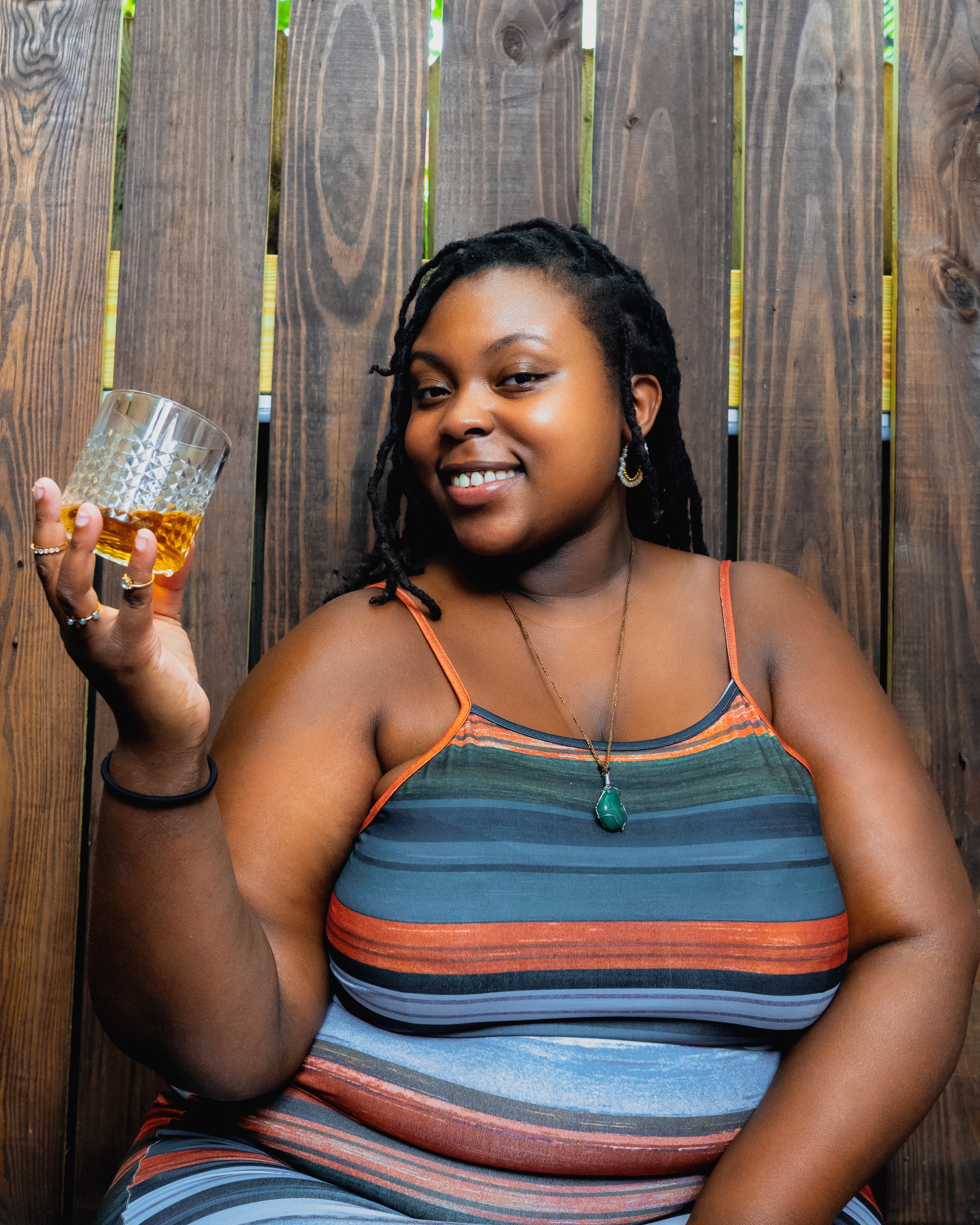 Kapri Robinson
Kapri Robinson is DC's 2017 Cocktail Queen. While spending her time being a bartender, educator and event organizer, she is also the president & founder of Chocolate City's Best (CCB). Kapri has been welcomed onto many television spotlights as well as being featured in industry media brands such as PUNCH and Eater. She continues to lead seminars on hospitality and empowerment. While fulfilling many roles, Kapri is also the Co-Founder of Empowering The Diner. In 2021, Kapri was chosen to be one of Eaters New Guard. She also was graciously nominated as a top 10 bartender in the nation by the Tales of The Cocktail Spirited Awards in 2022 and top 4 bartender in the nation for 2023. Kapri is one of twelve first ever Drink Masters on Netflix. She is a Co-Host of Soul Palate Podcast in which provides a platform to normalize Black and Brown palates. Kapri, a WSET Level 3 Spirits awardee,  is an educator of cocktail/spirits knowledge and strives to create opportunities for Black and Brown industry members.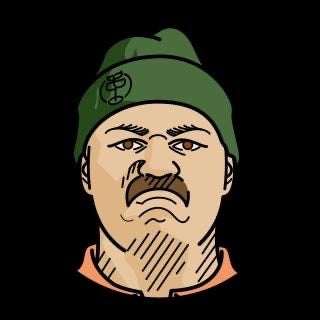 Justin Sajda
Justin Sajda, better known by his social media persona ThirstyWhale, is a cocktail and spirits educator and content creator. As a passionate student of the craft, he has exploded in popularity in recent years, sharing a uniquely fun and approachable take on the cocktail world.