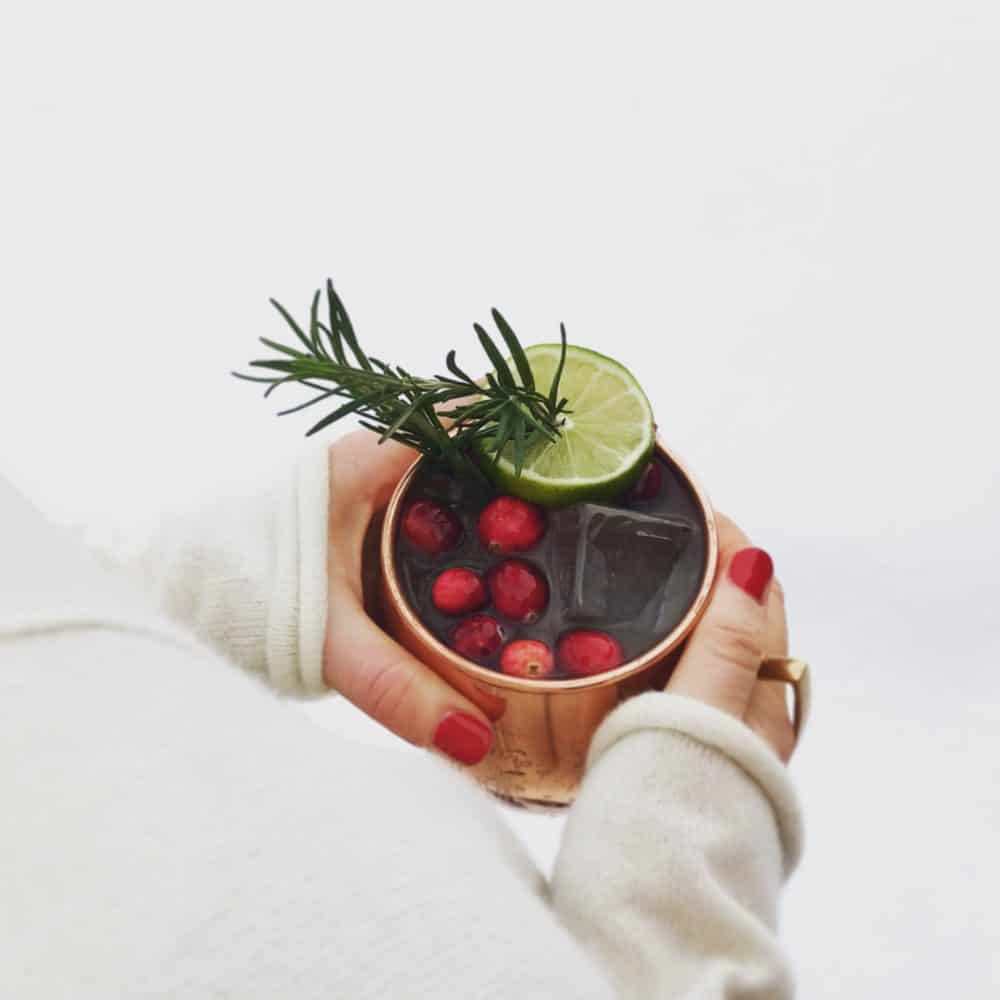 A 'Buck' is a category of cocktails that contain spirit, citrus, and ginger beer.
Ingredients:
2 oz Tom Cat Gin
0.25 oz Fresh Lemon Juice
0.5oz Cranberry Syrup
Ginger Beer
Rosemary, lime, and cranberry for garnish
Preparation:
Combine ingredients over ice in a copper mug and top with ginger beer. Garnish with a sprig of rosemary, lime wheel, and floating cranberries. Also try skewering the cranberries and coating with sugar for an extra festive look.