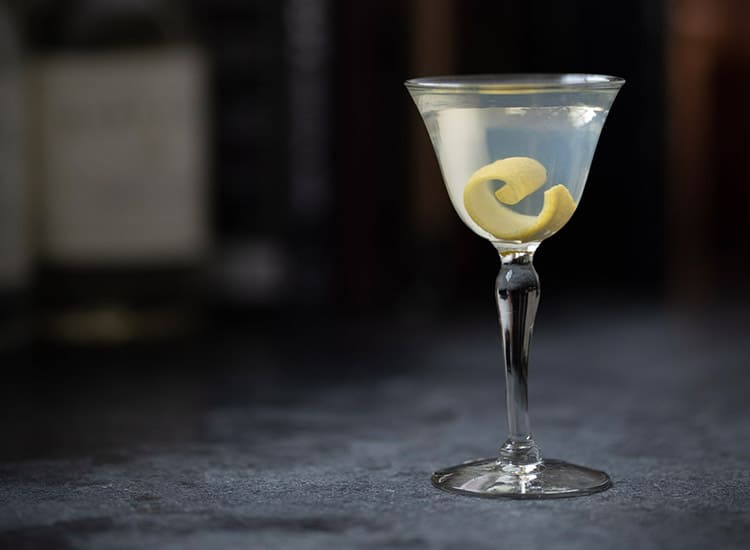 Despite what the Mi6 secret service agent might request, this drink should be stirred not shaken. Typically it is made heavier on the gin, but we feel it works well inversely to highlight how much flavor our vodka actually has.
Ingredients:
2 oz Barr Hill Vodka
1 oz Barr Hill Gin
0.5 oz Cocchi Americano Bianco
Preparation:
Combine ingredients in mixing glass, add ice, stir, strain into cocktail glass.  Garnish with a Lemon Twist.
c. 1953, Ian Fleming in Casino Royale
Quick shop for Barr Hill Gin

Quick shop for Barr Hill Vodka