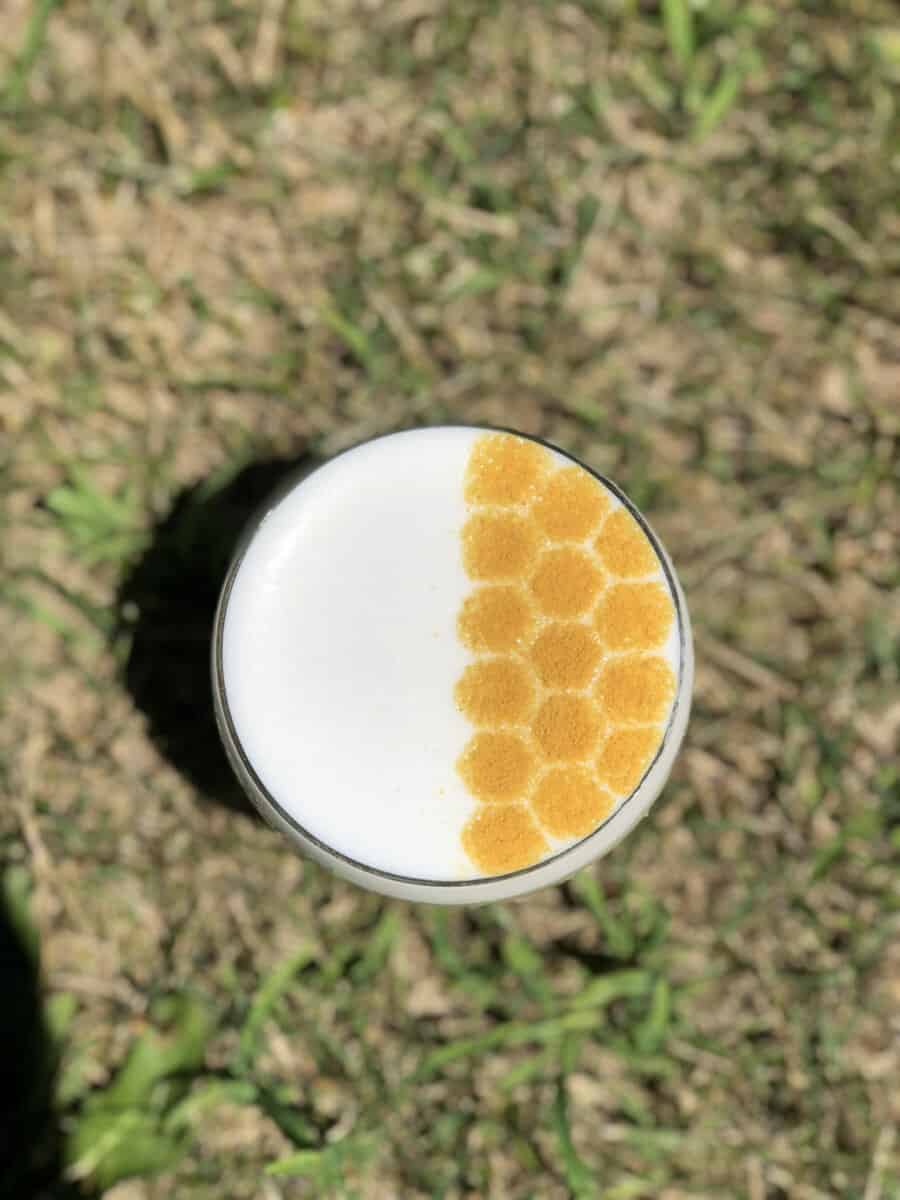 Ingredients:
1.5 oz Barr Hill Gin
0.5 oz Amaro Montenegro
0.75 oz Fresh Lemon Juice
0.5 oz Raw Honey Syrup (2:1)
Egg White
Bee Pollen
Preparation:
Combine ingredients into a mixing tin, dry shake without ice, then shake with ice, and double strain into coupe. Squeeze lemon twist over the drink, then discard the twist. Sprinkle bee pollen through a stencil as garnish.
c. 2018 Sam Nelis

Quick shop for Barr Hill Gin