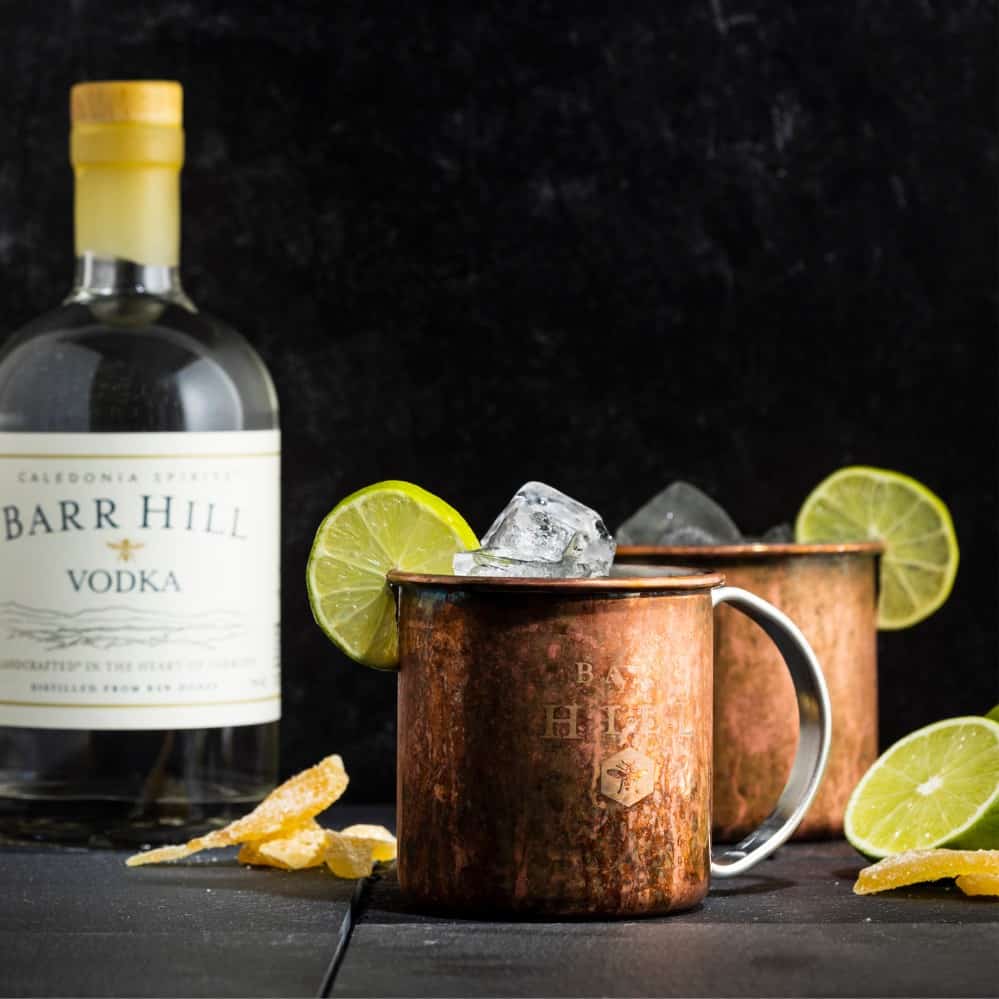 A Mule, also known as a Vodka Buck, is a cocktail made with vodka, spicy ginger beer, and lime juice, and is typically served in a copper mug. There are many well made craft ginger beers available today, but for an extra big punch of spice, you can make your own from fresh juiced ginger!
Ingredients:
2 oz Barr Hill Vodka
1 oz fresh lime juice
1 oz ginger syrup
Seltzer to top
Garnish with candied ginger and a lime wedge
Ice
Preparation:
Fill copper mug with ice, pour in vodka and lime juice. Top with your favorite ginger beer. Garnish with a lime wedge and candied ginger.
Ginger Syrup Recipe:
500g Freshly ginger juice
400g Raw honey
2g Star anise
1g Cardamom
2g Cinnamon sticks
Chop and juice ginger until you reach the desired amount. Strain through a fine mesh sieve. Add all ingredients except the honey to a sauce pan and bring to a low simmer for 5 minutes. Remove from heat and stir in the raw honey. Strain out the spices and store in a bottle or jar in the fridge.
* A "Buck" is a category of high-ball cocktails featuring a spirit of choice, ginger beer and citrus. A Mule is a type of Buck, and you can make it with any spirit. The Tom Cat Buck with barrel-aged Barr Hill Tom Cat Gin is one of our favorites!
Quick shop for Barr Hill Vodka