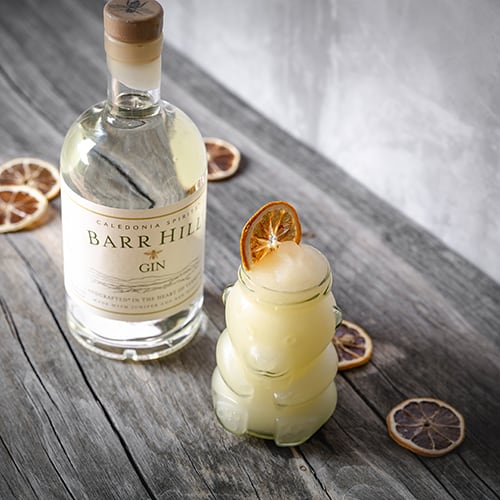 Nothing says summer like frozen cocktails!
The Bee's Freeze blends one of our favorite summer sips into a refreshing, frosty treat.
Ingredients:
2 oz Barr Hill Gin
1.5 oz raw honey syrup (2 parts raw honey : 1 part hot water)
1.5 oz fresh lemon juice
1 cup of ice
Preparation:
Blend all together and enjoy.
We use a little more lemon juice and honey syrup than a regular Bee's Knees for this to create a smoother consistency and better balance of flavor in the frozen version.
For bonus points, try adding a few of your favorite fresh, seasonal berries into the blender, too!
Photo: Liz Daly Photography
Styling: Molly Velte
Quick shop for Barr Hill Gin

Quick shop for Honey Bear Glass