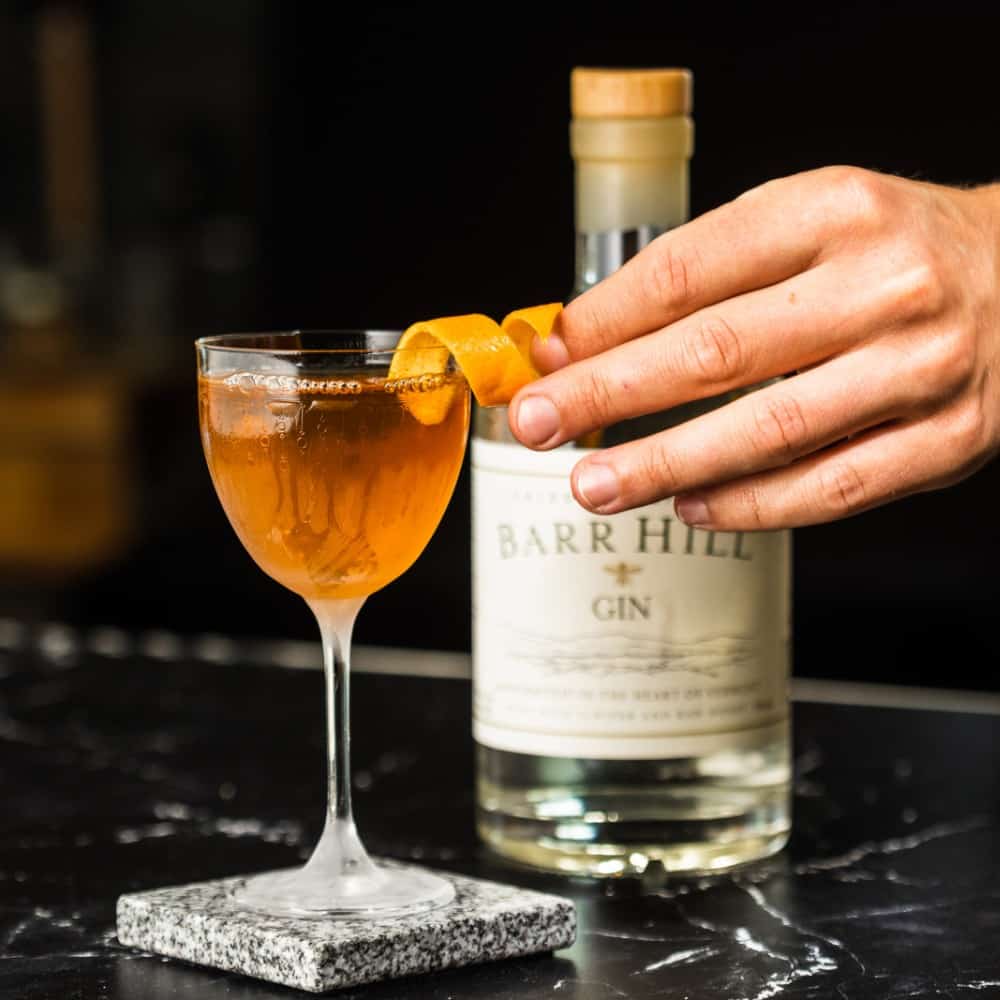 First created in 1898 by Ada "Coley" Coleman at the Savoy Hotel in London. Coley was a mentor to Harry Craddock, famed author of 'The Savoy Cocktail Book." She is regarded by many as the first female bartending icon and certainly the most underappreciated. It's unclear how many of her recipes were credited to her protege, Harry Craddock, over the years.
This recipe is essentially a Sweet Martini (or Gin Manhattan), but the secret ingredient, Fernet Branca, a bitter Italian digestivo, adds herbaceous balance and transforms it into a whole new drink.
Ingredients:
2oz Barr Hill Gin
.75oz Sweet Vermouth
.25oz Fernet Branca
Preparation:
Stir all ingredients with ice; strain into a Nick & Nora cocktail glass; express an orange twist to garnish.
Quick shop for Barr Hill Gin

Quick shop for Decorative Nick & Nora Glass