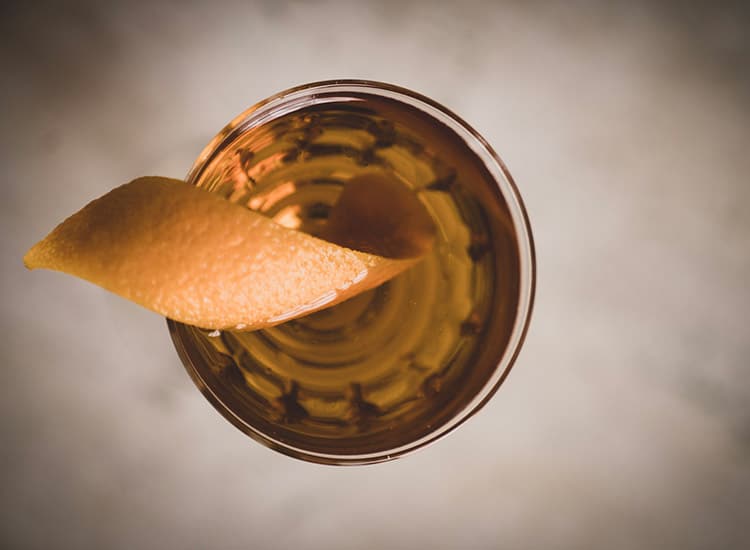 Bijou means 'jewel' in french.  The original recipe calls for equal parts, which is pretty intense.  Then Dale Degroff in the 90s updated it to 1.5/0.75/0.75.  With Barr Hill the proportions given work best!
Ingredients:
2 oz Barr Hill Gin
0.5 oz Sweet Vermouth
0.5 oz Green Chartreuse
2 dashes Orange Bitters
Preparation:
Combine ingredients in mixing glass, add ice, stir, strain into a cocktail glass. Garnish with an orange twist.  This cocktail also works well served over ice.
c. late 1882 Harry Johnson in 'The Bartenders Manual' printed in 1900
Quick shop for Barr Hill Gin

Quick shop for Decorative Nick & Nora Glass