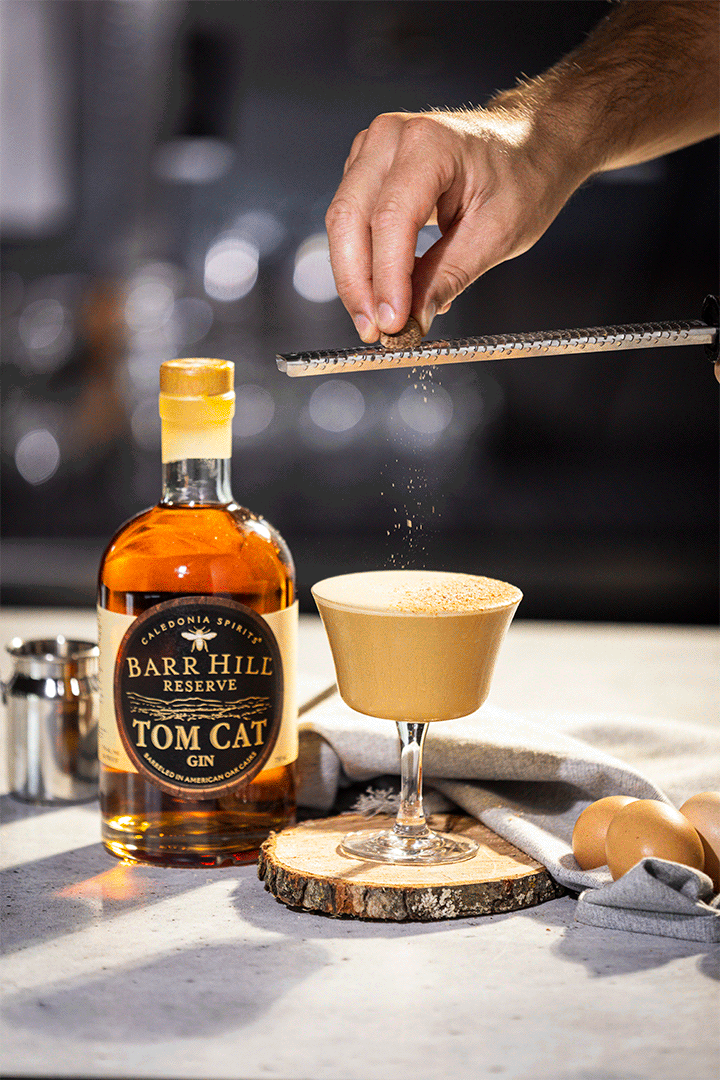 Buzz Nog
1.5oz Tom Cat Gin
0.5oz Maple Syrup
0.5oz Coffee Liqueur
0.5oz Oat Milk
1 Whole Egg
Grated Nutmeg Garnish
Dry shake all ingredients without ice. Shake again with ice. Double strain into a cocktail glass. Garnish with fresh grated nutmeg.

(c. 2020 Nate Canan-Zucker @ Barr Hill)
Spiced Gin Punch
1 Bottle Barr Hill Gin (750mL)
12oz Orange Juice
10oz Lemon Juice
5oz Cranberry Juice
8oz Barr Hill Honey Syrup
Floating in batch: 5 cinnamon sticks, 5 orange wheels, and cranberries. Add to pitcher/punch bowl with ice, stir, pour over ice in glass. Garnishe with cinnamon stick and/or cranberries.
Vodka Martini
2.5oz Barr Hill Vodka
0.5oz Dry Vermouth
2 dashes Orange Bitters
Lemon Twist Garnish
Combine ingredients in a mixing glass, add ice, and stir. Strain into a cocktail glass and garnish with a lemon twist.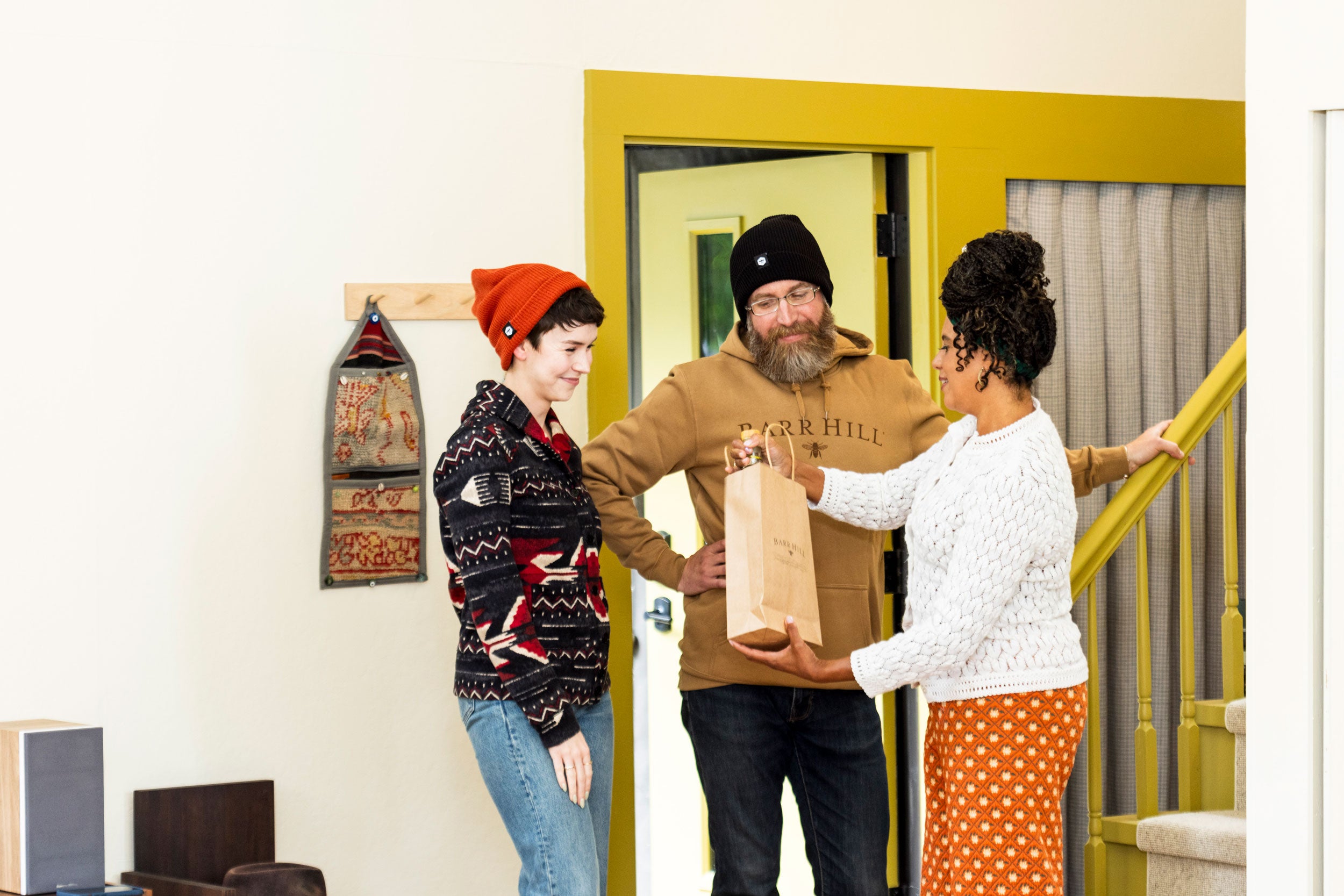 Holiday Gift Guide
We've taken the guess work out of gift giving.